Project Description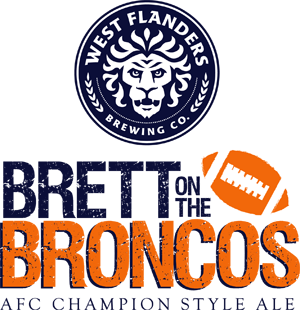 After wrapping up its first year and trying out a couple of publicity outfits, this Boulder brewpub tasked us to get the ink they'd hoped for in year one. In fast fashion we landed them the social, print and TV media attention they craved but weren't getting.
First we put on our journalist hat and got the untold skinny on the brewery's backstory, founders and beers. Then we effectively shared it with the top shelf of the beer-minded local & US press. As our name promises, we also brought in new ideas to get that ink. Those fresh wonders included a series of super-small-batch beers named and concepted for maximum seasonal and topical appeal.
One of those beers and the winking story we created for it (tied to the Denver Broncos' playoff run) landed two waves of fun and traditional & social media excitement. First for the beer's clever theme and ingredients, and a second time for the absurd cease & desist letter (a career highlight!) it elicited from the No Fun League.
Better still — and here's more vivid proof of the power of the product names we craft — we found a knockout way for West Flanders to literally tap into Colorado's most talked-about news: the legalization of marijuana. By renaming the brewery's generically named smoked porter to Recreational Smoke, we earned, ahem, hit after hit of huge local and national press for the beer and the little brewpub. Smoking results and high praise indeed!