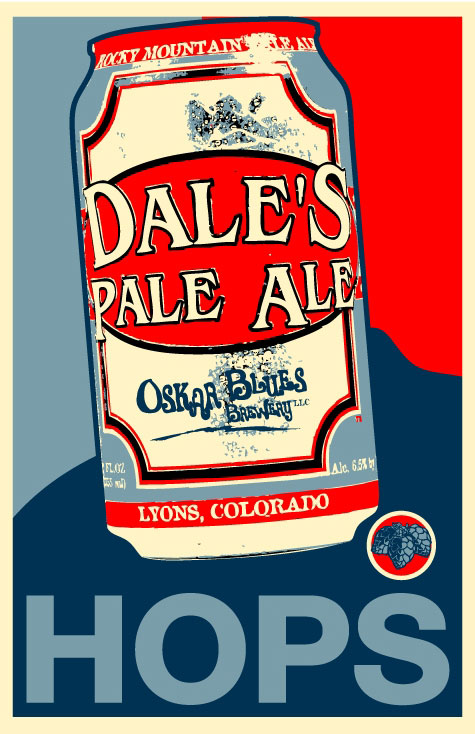 In 2002, Oskar Blues Grill & Brew in Lyons, CO had an idea of canning its own beer on the new and super-innovative table-top canning machine from Cask Brewing Systems. The brewery's plan was to use the novel cans as way to attract beer lovers in surrounding Boulder County up to the pub.
To launch the brewery's first canned beer — Dale's Pale Ale — the brewpub hired our founder to tell its story and publicize the cans to local press and beer culture. But beer-journalist-turned-beer-flagwaver Jones saw this as much more than a locals-only story. So he took the tale to statewide and national audiences. Along with a load of myth-shattering facts about cans and a list of freshness-keeping can bennies that completely repositioned the snickered-at and misunderstood aluminum can.
Jones paired that educational effort with a new mantra ("Canned Beer Apocalypse") and a long string of winking, punny, status-quo-defying (and often irreverent) canpaigns, big ideas and publicity efforts. Marty's successes with these measures played a crucial role in transforming the unknown brewpub into one of craft beer's best success stories over his seven years as the brewery's Lead Singer/Idea Man.
What kind of success? From its 2002 canning start to 2009 Oskar Blues grew from a tiny 700-barels/year brewpub to an annual "fastest-growing brewery in the US" and a 40,000 barrels juggernaut that beat the odds and revolutionized craft beer packaging. Marty's efforts landed the brewery an unprecedented amount of local and national media attention (including the New York Times, Wall Street Journal, NPR and much more) for a US brewpub. Especially one that small.
His efforts also earned Jones a pile of acclaim of his own. Everything from his guitar-playing self on the cover of Beer Advocate to recognition from the late-great Michael Jackson and the great Jim Koch, who hailed Marty as a creator of canned craft beer in the US.